Accounting Services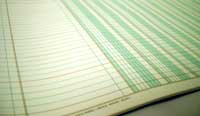 Rent Collection and late tenant procedures
Income is transferred into your personalized bank account
All bills/expenses reviewed for errors and paid on time including mortgages
Statements, checks, income, and expenses can be sent to you
End of the year statements for assistance in tax preparations
Security deposit accounting
We will handle evictions up until the case goes to court. Then we will just be the representative. All fees after the 7-day notice to quit will be the owner's responsibility.